Error in the Hartz 4 notification?
Have it checked free of charge and file an objection. Check your notification free of charge with our Hartz 4 calculator.

The No. 1 for Hartz 4 processes – nationwide.
---
How it works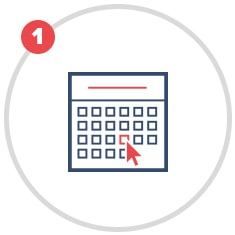 SELECT JOBCENTER & ENTER DATASelect your job center and register on our website. You will then receive an email with all the information you need to check your Hartz 4 notification free of charge.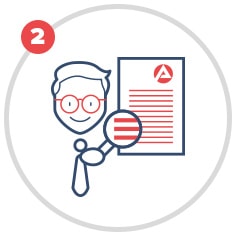 SEND HARTZ 4 NOTIFICATION AND HAVE IT CHECKED FREE OF CHARGEFor the free review of your notification, we will then ask you to send your Hartz 4 notification and authorize us with a warrant of attorney. All steps can be done comfortably in 2 minutes on your mobile phone (WhatsApp) or notebook.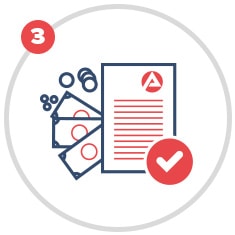 YOU GET ALL THE ALG-2 BENEFITS THAT YOU ARE ENTITLED TO FROM THE JOBCENTERThe result of the check will be communicated to you directly. By means of an objection, we then inform the job center about all the benefits you are entitled to. The outcome will be a corrected Hartz 4 decision.
---
Do you have any questions?
Is hartz4widerspruch. de really free of charge?
Yes. When we review your decision, we will apply for financial consulting assistance from the government. This way, you will not face any costs even in the event of an unsuccessful objection. If we win the objection on your behalf, the Job centre will pay the costs of your legal assistance.
Does the job center really pay back money?
Yes, the job center is obliged to pay. If it turns out during the examination of your notification that the job center wrongfully refuses to provide benefits, we will file an objection. The result is a reimbursement or adjustment of the benefits. If you have any problems, we will evaluate your chances of a successful lawsuit.
What should I do if my notification is expired?
The objection period lasts for 1 month after the notification is issued. If your notification is older and has been issued within the last year, you can submit a review request (create here automatically). The request for review has the same effect as an objection, but has a longer processing time.
No time? Send the Hartz 4 notification directly via Facebook Messenger or WhatsApp.
You can send us all notices from the job center directly via WhatsApp. Within a few days you will receive your test report and the objection against your job center as usual.
---
50% of the job centre notifications contain errors. How about yours?
hartz4widerspruch. de is the Nr. 1 law firm for social law around Hartz 4 and problems with the job center. We have lawyers fighting for your rights. The free examination of all Hartz-4-notifications is the core of our service, followed by objections against the job center and law suits at the Social Court against more than 400 job centers nationwide.
---
Hartz 4 experts with the experience of over 15,000 procedures
For almost two years we at hartz4widerspruch. de have been helping you with your faulty Hartz 4 notifications. In the meantime, our lawyers specialized in the field of social law represented more than 15,000 Hartz 4 recipients against the job centers. There is no error and no Hartz 4 notification we haven't seen.
hartz4widerspruch. de is a Community for many thousands of people concerned with the job center. With more than 65,000 fans on Facebook including a hosted forum and our constantly updated video content on YouTube, we provide a large part of the Hartz 4 recipients in Germany with important information.
Useful: Hartz 4 calculator and applications
Hartz 4 calculator
With our
Hartz 4 calculator
you can estimate the amount of your benefits and deduce if your decision was possibly incorrectly issued by the job center. Check your entitlement to Hartz 4 and send us your notification immediately afterwards.
Request for review
Unfortunately, we cannot check Hartz 4 notifications older than one month free of charge. Nevertheless, it is possible to achieve the effect of an objection through a
review request
. At hartz4widerspruch. de you can create your review request online and have it sent to you by email.
Request for additional requirements or loan
Basically, you can apply for everything at the Job center. Nevertheless, a certain way of how to apply should be maintained. To do so, use our
online applications for additional requirements
, loans or other services that you want from the Job center. You can have the following notification checked by us – free of charge.
---
No. 1 for Hartz 4 proceedings in Germany
hartz4widerspruch. de represents more than 10,000 Hartz 4 recipients in objections and lawsuits against the Job center.
HARTZ-4-NOTIFICATION WITHOUT ERRORS AFTER FREE INSPECTION
Each approval period is lined with many job center decisions: Preliminary approval notices, notices of amendment, refusal notices, reimbursement notices or even sanctions. Every single decision is a possible source of error, which can potentially endanger the existence of the affected persons. A lawyer's examination is not only free of charge for Hartz 4 recipients, but also provides final legal certainty and professional security against legal risks.
HARTZ4WIDERSPRUCH. DE BY RIGHTMART EXAMINES EACH OF YOUR JOBCENTER NOTICES FREE OF CHARGE
We at hartz4widerspruch. de examine and appeal against your job center notices free of charge. Throughout Germany, we represent thousands of victims in objections and complaint law suits before all job centers and social courts. It is time that the defenselessness of the Hartz-4 recipients came to an end.
YOUR RIGHTS AGAINST THE JOB CENTRES ARE WORTH CASH MONEY
Usually every mistake in a Hartz-4 notification means that you have less money available. Be it an illegal sanction or an incorrectly calculated income: In order to get the money back, you have to appeal directly against it. For you there is no cost risk, therefore the assignment of a law firm like hartz4widerspruch. de or other lawyers is basically obligatory. Don't let your money run through your fingers – nobody has anything to give away!